Books: share our passion for learning
Keep up to date with the latest ideas in coaching, management and leadership with valuable resources for leaders, managers and coaches grouped into four key topic areas in our recommended reading list: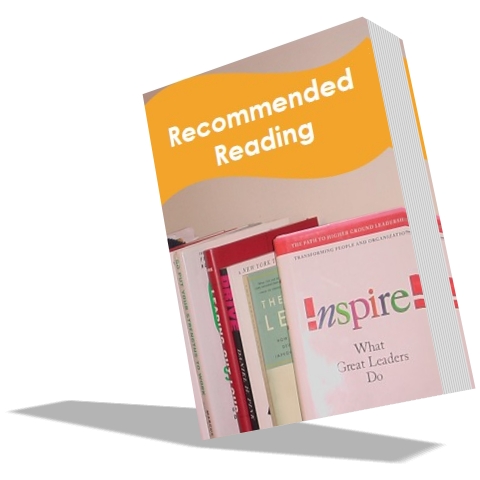 Five ways to share your passion
1. Let us know: If you know a book worth sharing email us at coach@thefortongroup.com
2. Read a trusted review before you buy - take a look here. We cover a range of leadership, coaching and personal development books, proposed by professionals from around the world.
3. Join the conversation - join the Leadership Book Club. Join leaders, managers, coaches and trainers from around the world for author interviews and discussion. We've interviewed classic authors such as Sir John Whitmore (Performance Coaching), James Autry (Servant Leadership), and Terry Pearce (Leading out Loud).
4. Try the book club for free before you buy: take a listen to free, full-length, author interview recordings here.
5. Share these book recommendations with your colleagues: click on the share buttons below.
Recommended Reading List
Section 1: Coaching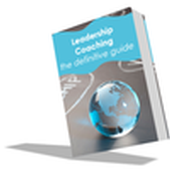 Leadership Coaching: the definitive guide (Kindle or Android)
Jen Lindsay (2nd edition)
COACHNG FOR PERFORMANCE, GROWing Human Potential and Purpose
John Whitmore (2009)
Conflict Management Coaching
Cinnie Noble (2011)
Co-Active Coaching: Changing Business, Transforming Lives
Laura Whitworth, Henry Kimsey-House, Philip Sandahl (2011)
MASTERFUL COACHING FIELDBOOK, GROW Your Business,
MULTIPLY Your Profits, WIN the Talent War! (2nd Edition)
Robert Hargrove (2010)
COACHING, Evoking Excellence in Others (3rd edition)
James Flaherty (2010)
Quantum Skills for Coaches
Annette Simmons (2008)
The heart of coaching: Using transformational coaching to create a high-performance coaching culture
Thomas G. Crane and Lerissa Nancy Patrick (2007)
The Coach U Personal and Corporate Coach Training Handbook
Coach U, Inc. (2005)
The Coach U Personal Development Workbook and Guide
Coach U, Inc. (2005)
Coach U's Essential Coaching Tools
Coach U, Inc. (2005)
Coaching that counts: Harnessing the power of leadership coaching to deliver strategic value
Dianna Anderson & Merrill Anderson (2004).
The Art and Practice of Leadership Coaching: 50 Top Executive Coaches Reveal Their Secrets
Howard Morgan, Phil Harkins and Marshall Goldsmith (2004)
Coaching With NLP
Joseph O'Connor & Andrea Lages (2004)
COACHING ACROSS CULTURES, New Tools for
LEVERAGING National, Corporate & Professional DIFFERENCES
Philippe Rosinski (2003)
Masterful Coaching
Robert Hargrove (2002)
Coaching for leadership: How the world's greatest coaches help leaders learn
Marshall Goldsmith, Laurence Lyons, & Alyssa Freas (2000).

Section 2: Leadership and Management
Drive: The Surprising Truth About What Motivates Us
Daniel H. Pink (2012)
The Spark, the Flame and the TORCH
Lance Secretan (2010)
Hundred Percenters
Mark Murphy (2009)
Strengths Based Leadership
Tom Rath, Barry Conchie (2008)
Leadership from the Inside Out
Kevin Cashman (2008)
GO PUT YOUR STRENGTHS TO WORK
Marcus Buckingham (2007)
Why Should Anyone Be Led by YOU
Rob Goffee, Gareth Jones (2006)
12: THE ELEMENTS OF GREAT MANAGING
Rodd Wagner and James K. Harter, Ph.D. (2006)
A WHOLE NEW MIND
Daniel H. Pink (2005)
Resonant Leadership
Richard Boyatzis, Annie McKee (2005)
Finding our way: Leadership for an uncertain time
Margaret J. Wheatley (2005)
The One Thing You Need to Know...About Great Managing, Great
Leading and Sustained Individual Success,
Marcus Buckingham (2005)
The Servant Leader
James A. Autry (2004)
the naked leader experience How to live the life your were born to lead
David Taylor (2004)
THE FIRST 90 DAYS
Michael Watkins (2003)
the naked leader The bestselling guide to unlimited success
David Taylor (2003)
LEADING OUT LOUD Inspiring Change Through Authentic Communication
Terry Pearce (2003)
DISCOVER your SALES STRENGTHS
Benson Smith & Tony Rutigliano (2003)
PRIMAL LEADERSHIP Realizing the power of emotional intelligence,
Richard Boyatzis, Annie McKee (2002)

THE COMMUNICATION CATALYST THE FAST (BUT NOT STUPID)
TRACK TO VALUE FOR CUSTOMERS, INVESTORS, AND EMPLOYEES
Mickey Connolly & Richard Rianoshek, Ph.D (2002)
FOLLOW THIS PATH
Curt Coffman and Gabriel Gonzalez-Molina, Ph.D (2002)
Good to great: Why some companies make the leap... and others don't
Jim Collins (2001)
NOW, DISCOVER YOUR STRENGTHS
Marcus Buckingham & Donald O. Clifton, Ph.D. (2001)
The Art of Possibility
Rosamund Stone Zander, Benjamin Zander (2000)
FIRST, BREAK ALL THE RULES
Marcus Buckingham & Curt Coffman (1999)
Leadership and the new science: Discovering order in a
chaotic world (2nd ed.).
Margaret J. Wheatley (1999)
Reclaiming Higher Ground
Lance H.K. Secretan (1998)
back to top

Section 3: Personal Development
Made to Stick
Chip Heath & Dan Heath (2007)
A New Earth: Awakening to Your Life's Purpose
Eckhart Tolle (2005)
THE POWER OF NOW, AGUIDE TO SPIRITUAL ENLIGHTENMENT
Eckhart Tolle (1999)

Section 4: Leading and Managing Change

The tipping point: How little things can make a big difference
Malcolm Gladwell (2002)
Transition: The personal path through change
William Bridges (2000)
Managing transitions: Making the most of change
William Bridges (1991)