Achieve a globally-recognised leadership coach qualification and improve your future career opportunities
For leaders and managers
Be a more successful, strategic, leader and deliver better results. Develop others to their full potential; use the skills of your people and teams to the optimum.
For professional coaches
Support your clients to achieve more with their resources, people and teams. Enable people to work in increasingly complex, volatile and uncertain situations. Support them to lead, become more strategic, and delegate with confidence.
We focus on leadership coaching: for people who want to build on their corporate experience and become successful executive coaches.
It's a challenging, yet highly rewarding, profession
Coaching managers and leaders requires more. It's about the individual, the team, relationships and organisational complexity.
Leaders are more influential when they are more coach-like. When they use emotional intelligence, vision and motivation to lead, achieve and succeed in the workplace.
Leadership coaching encourages innovation & accountability. It supports people to step up, create lasting cultural change and develop the next generation of leaders.
The Professional Leadership Coach Training Programme - ACTP
We offer our ICF-accredited programmes via in-person seminars and virtually via our on-line learning centre.

Each module is a systematic grounding in the skills, principles and ethics of leadership coaching, with deep dives through interactive discussions, demonstrations, practice and debrief.

Graduates are confident and fully capable of coaching others to enhance their performance, build their career, and, most importantly, deliver on their leadership potential.
Three levels, four modules, your choice of delivery method
We offer three levels of accredited coach training to International Coach Federation Standards
Ignite - the 1st leadership coaching skills module
Certified Leadership Coach - 3 modules
Professional Leadership Coach - 4 modules
We accept prior training credits from recognised coach-training organisations, and welcome coaches looking to step up to 'Master Certified Coach' level.
Professional Leadership Coach Training Programme brochure
Watch an overview of the Professional Leadership Coaching model, presented by Forton's CEO, Bob Hughes here.
In-person delivery or virtual delivery - learn leadership coaching skills wherever you are in the world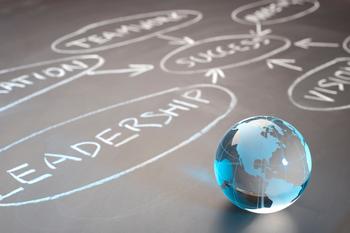 Our international partners deliver the programme, in-person, on four continents and in four languages:
English
French
Italian
Turkish
Or you can enjoy the same high-quality, interactive learning experience, wherever you access the internet. Learn about our virtual Ignite and Certified Leadership Coach programmes here
Want to know more? Contact info@professionalleadershipcoaching.com
Our customer commitment
We know you'll compare our service with others. It's important that you choose the accredited coach-training that meets your needs. We offer excellent value: our prices include everything you need to be successful.
Included: all in-person training and materials
Workbooks, Student Guides, Leadership & EQ publications
Pre work, review and reflection by email
Included: each module covers
Theory, practice, feedback and review
Practical application of core coaching competencies
Digital material, including ICF credentialing application
Included: classes to support skills application and meet ICF-requirements
ACC level: 8 hours of teleclasses attached to modules 1 and 2
PCC level: a year's pass to the masterclasses
Personal and group coach mentoring sessions to meet the ICF's new Coach Mentoring requirements
Included: free resource access for the duration of your programme
Your personal learning centre
Our Leadership Library
Member-only areas
Included: Module four PCC exam fees
Preparation and support
The Forton online exam
The Forton live coaching assessment
Written feedback
1 retake (if needed)
NB: ICF membership and any ICF-delivered assessments or fees are excluded.
Want to know more? Contact info@professionalleadershipcoaching.com