The five primary goals for the Forton ACTP programme are to -
Train new or practicing internal corporate coaches to a professional level of core coaching competencies

Supply existing coaches with the tools and practices for their coaching to be most effective for managers, executives, and leaders

Support experienced coaches to explore new areas of executive and leadership coaching

Enable coaches to meet the requirements of renewing their credential

To learn, understand and apply the Professional Leadership Coaching Model
Grow your professional coaching skills
We offer a free self-assessment to help you explore your coach-training and development needs.
Build your Internal Coaching Capacity
We offer a masterclass programme for internal coaching communities, and Train-the-Trainer and licensing options are available to bring short courses in-house.
In-depth, flexible and convenient
This Programme provides a systematic grounding in the core skills, principles and ethics of professional corporate coaching. The rigour of the programme, combined with the emphasis on leadership, prepares coaches to work with clients from any level of an organisation—from the shop floor to the board room.
Training takes place in the classroom, using our online learning centre, or virtually and via teleclasses, supported by Coach Mentoring and Supervision. Students are examined by live (telephone) coaching and by an online ethics exam.
Programmes are delivered in modules, several times each year, and so you can develop at a pace that suits you.
Achieve or Renew your International Coach Federation Credential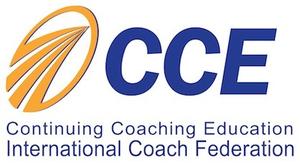 We support you to achieve the ICF ACC and PCC levels by providing practical support when you submit your application, as needed.
Short courses and stand-alone modules are available to develop existing coaches and provide a bridge to the Professional Leadership Coaching model.