Be more confident with ELearning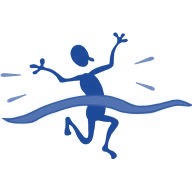 Be a better coach: help your clients join the world of abundant leadership. Anyone who's responsible for a team can be a better leader: it just takes one step at a time.
Our ELearning programme is a great first step. For coaches. For leaders.
About ELearning
ELearning takes you through the thinking behind the key skills you - and your clients - need. As a result, you'll understand the importance of good leadership; and the key skills leaders display, like
Coaching
Mentoring
Better communication
Leadership
Reflective learning
Complete each stream in your own time, wherever you have access to the internet. You can stop, start and go back at a pace to suit you.
There's no rush. Once you register, you have a year to complete each stream. And you can put what you learn into practice every day.
ELearning Options