Introducing your tutors ....!
Cat Williford MCC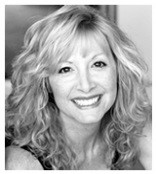 Imagine a world of people achieving professional success by living true to their ideals and pursuing personal satisfaction. This is the mission of Cat Williford, Master Certified Coach. She is devoted to a conscious, balanced, and visionary approach to life and combines her creative,theatrical background with coaching skills and business sense as a Coach, Keynote Speaker and Trainer. read more...
Cat is a member of Forton's Global Coach Training & Coach Mentoring Team, based in the U.S.A
Cynthia Calluori PCC

One of the world's most experienced coach-trainers, Cynthia Calluori is the leader's coach. With over 20 years experience as a leader for customer sales and service teams, Cynthia is expertly skilled in creating and coaching teams of successful individuals and organizations and delivers breakthrough results. read more...
Cynthia is Regional Director, The Forton Group North America
Dr. Tony Draper MCC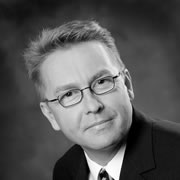 Tony combines his solid business acumen with the best coaching models to support the delivery of sustainable solutions to his clients. He has more than 24 years experience with multinational corporations, both as an employee and professional coach in Asia-Pacific: concentrated in Singapore, Hong Kong, India, Australia and New Zealand. read more...
Tony is Regional Director, The Forton Group Asia-Pacific
Bob Hughes PCC

An experienced leader and leadership 'guru', Bob is an experienced leadership coach and consultant, with a successful track record in leadership, people motivation and project delivery over the last 30 years. During his career Bob has worked at a senior level, leading teams of up to 200 people. In a number of large corporations he has helped shift the leadership culture to a more inclusive and effective approach. read more...
Bob is Global Director of Training and Regional Director, The Forton Group Europe
Helen Caton-Hughes PCC

Helen is a leadership, performance and careers coach, known for her inspirational and practical leadership development. Helen works with her clients on the immediate challenges to deliver more, faster;and on the strategic horizon, embedding better ways of leading over the longer term. read more...
A Chartered Marketer, Professional Leadership Coach, Trainer & Supervisor, Helen is CEO of the Forton Group